Back Workout
The strongest back resistance rope exercises, back muscle training program at home 2021
Many people choose back exercises with a resistance rope. Since they do not need to go to the gym, resistance rope back exercises that use rubber bands can be an effective way to strengthen your back muscles.
Resistance rope back exercises are suitable for advanced and beginners who want to start their training program and people who want to perform exercises with simple equipment without having to go to the gym.
Keep in mind that it's a good idea to focus on targeting all areas of the back. These resistance rope back exercises will target all of your back muscles, so feel free to try them.
Do back resistance exercises for 30 to 40 minutes, once or twice a week, depending on your desire and goals. Allow your body to rest between sessions.
Another tip: Pay attention to your diet, which is the basis of the game.
How do I start a resistance rope exercise program
This program is suitable for people who want to get used to regular resistance rope back exercises. Learn about these exercises before trying more advanced options.
You can do these exercises anywhere and whenever you want:
1- You need resistance rope with gym chair + mat
2- Start practicing each exercise for 30 seconds to a minute.
3- Rest for 30 seconds to a minute maximum.
4- Repeat each group 3 to 4 times. 12 to 15 repetitions (you can increase the number of iterations and combinations to your liking).
A comprehensive look at the elastic resistance ropes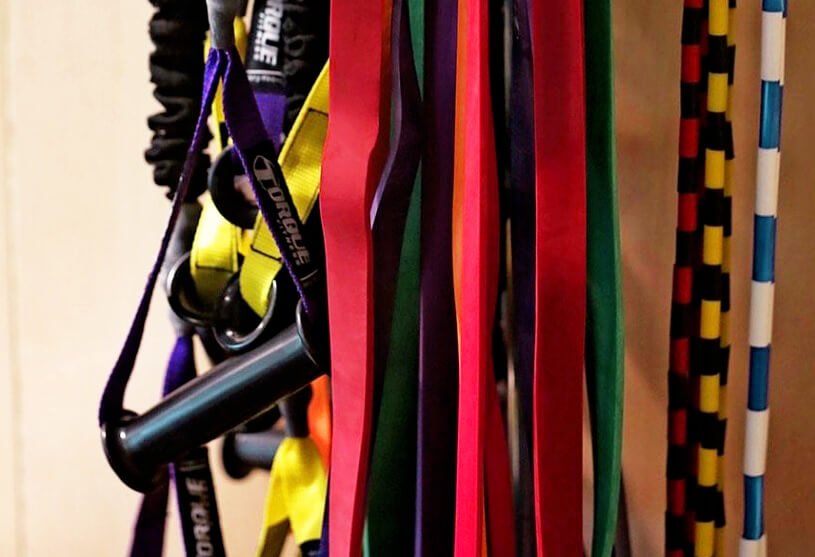 Resistance bands are cheap and effective for a wide variety of exercises and are a good tool for increasing strength and building muscle . You can also use them in Hith exercises "exercises high intensity" HIIT If you want to improve the fitness of your heart and burn more calories .
Resistance ropes of portable fitness equipment. You can carry it in your luggage wherever you go. If you are a beginner and do not know how to exercise resistance ropes then let us help you.
The entire exercise shouldn't take more than 30 minutes, but if you don't have time, keep increasing the rounds, or add some new sets.
Also read: The Most Powerful Chest Exercises with Resistance Ropes A home chest muscle training program
The types of resistance ropes you will need for this training program
All resistance bands work the same way, but they are not the same. You can have twisted types or different sizes and strengths, or a straight ribbon with two ends.
Some resistancelines often have handles to make them easier to grip. The color of the belt is a testament to how strong it is: black and blue tend to present more resistance than red and green, which in turn are stronger than yellow. However, this is not always the case, so be sure to purchase a resistance rope that is appropriate for your fitness level.
In the resistance rope back exercises below, two types of ropes are used. A small loop bar is great for your leg muscles and places them directly above or below your knees to do squats , plank, or lunges … while you may need a larger loop tape that you can stand on for back, arm and chest exercises.
You can find a wonderful collection of Resistance Ropes from Amazon and Noon while taking advantage of the best offers and coupons on our site. All you have to do is access the links attached to the article and purchase what you need.
Buy resistance ropes from the Saudi Amazon site
HIPS Resistance Ropes, ideal for butt workouts or squats, can be used in many locations
Resistance ropes set with tubular training ropes, 11 pieces
Resistance belt with maximum strength of 100lbs with 5 tubes for fitness exercises, foam handles, ankle straps, door mount, carrying case and exercise guide
Somaz Home Fitness & Resistance Exercise Ropes, Stretches, Strength Training, Physical Therapy, Hip Ropes for Squad and Yoga Natural Latex Circular Belts for Exercise
10-Piece Fitness Resistance Bands Set 47inch
11-Piece Resistance Fitness Band Set Belt length: 1.2 metersmeter
2-Tubes Bands Latex Pedal Pull Rope
11Pcs Resistance Band Set, Heavy Duty Exercise Equipment With Cloth Cover, Door Anchor, Ankle Band And Resistance Band Carrying Case
The strongest back exercises with resistance rope
1. Pull apart exercise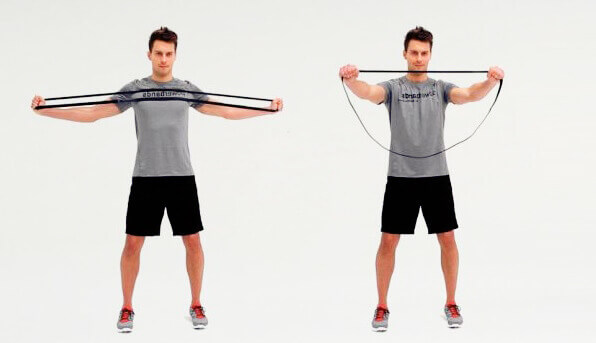 Stand with your knees slightly bent and your feet shoulder width apart.
Hold the middle of the tape with both hands at shoulder level, palms down.
Keep your arms straight, and pull the tape out and back until the shoulder blades contract.
Slowly return to the starting point.
2. Bent-over row exercise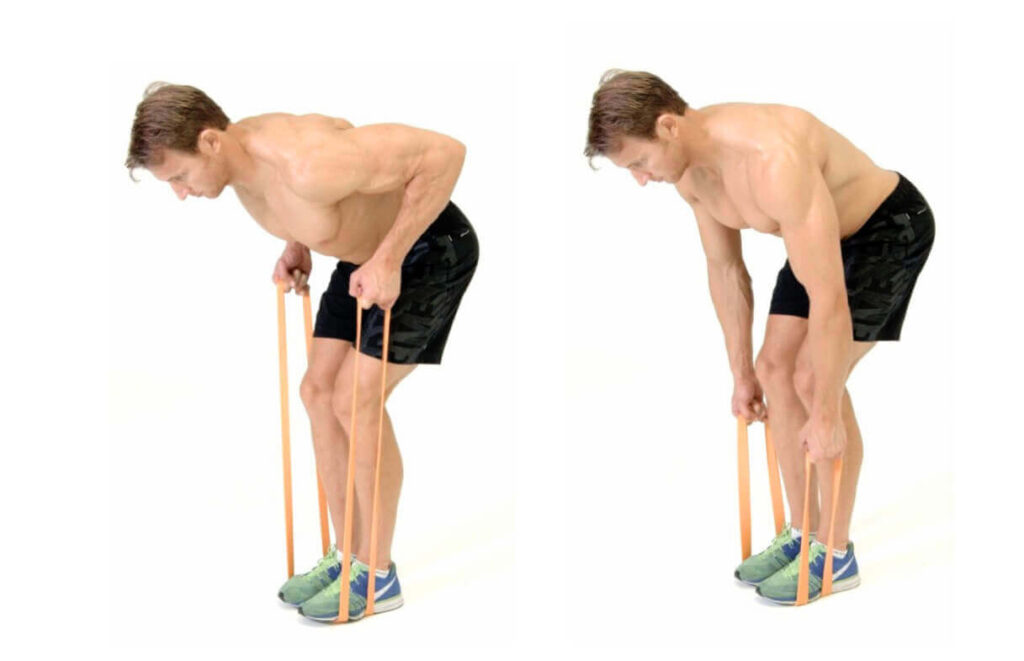 Stand over the center of the bar with your feet shoulder width apart.
Bend your knees slightly so that your joint is at your waist, keeping your hips back.
Hold the belt handle with your hands facing the outside of your knees.
Bend your elbows, pull the bar up toward your hips, and press the shoulder blades together so that your elbows form a 90-degree angle.
3. Seated row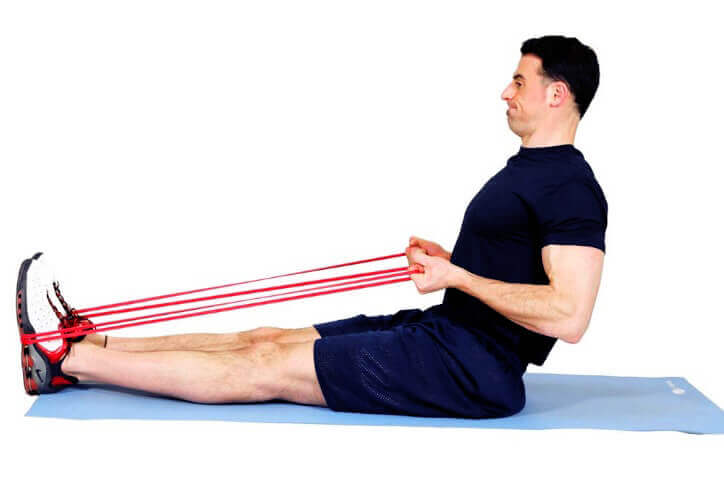 Hold the resistance rope in both hands, with your arms outstretched and your hands facing each other.
Sit on the floor or in a chair, bend at your elbows slightly and pull the bar toward your chest.
Please note that whenever you go down with your hands towards your stomach when pulling, you target the trapez muscle from below and vice versa.
Slowly return to the starting point.
Do 10 to 12 repetitions.
4. Lying pullover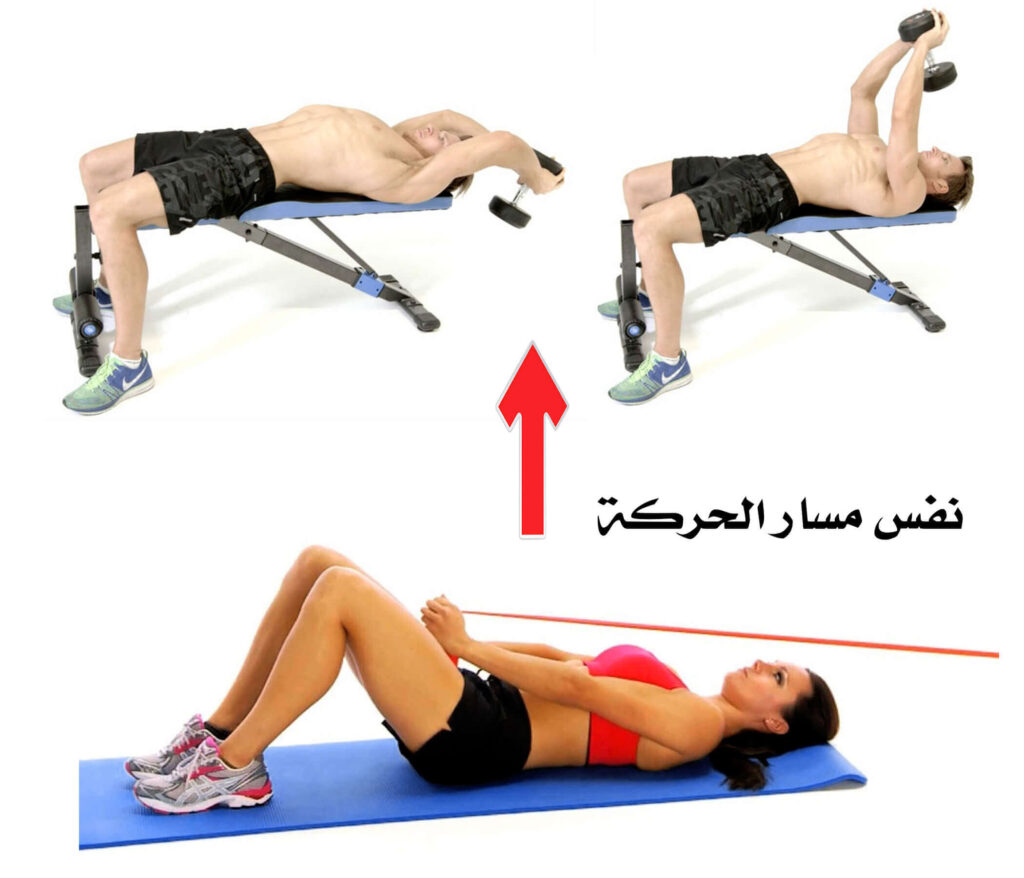 Fasten the tube tape in a low position.
Laying face up, grip the free end of the belt with both hands and extend your arms straight over your head.
Slightly bend your elbows, pull the tape over your head, and cut your torso so that the handle reaches your knees.
Slowly return to the starting point.
5. Lateral Raise Exercise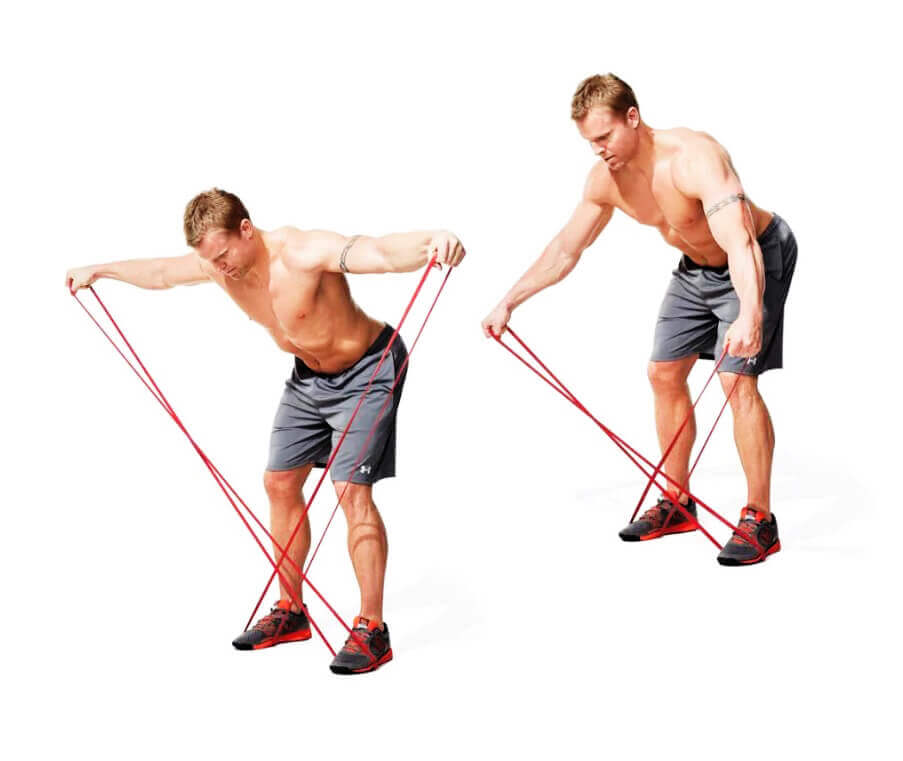 Hold the rope handle in both hands, keeping your chest a little elevated, your back flat, your knees slightly bent, and your eyes on a firm point on the floor.
Bend over until your back is straight and pull the rope directly below you, all while keeping your elbows in a slightly bent position.
Lift both hands up and out at your sides, forming an arch so that your arms are even higher with your torso. Take a short pause on top before lowering your hands to the starting position and repeat the exercise.
6. Lat pulldown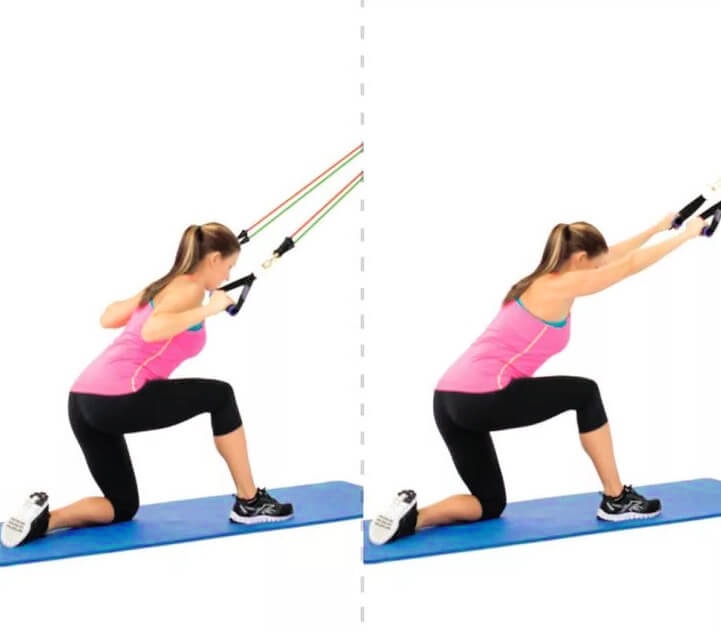 Hold the top strap higher, and pull the free ends down at your sides.
Position your knees so that the tape is placed in front of you.
Hold each end with your arms extended over your head and your hands slightly wider than shoulder-width apart.
Bend your elbows and pull the bar down toward the floor while tightening your back muscles.
Once your hands reach your shoulders, slowly raise them to the starting position.
Do 12 to 15 repetitions of 2 to 3 sets.
7. Pull Ups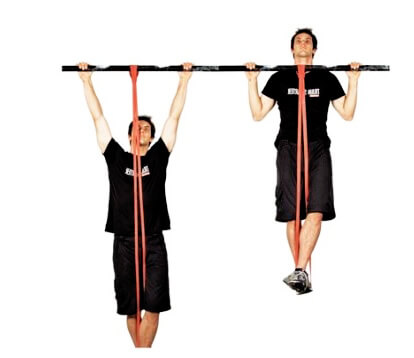 Place the rope in the center of the draw bar
Stand under the bar with your leg resting on the rope and pull your body up with your hands wider than the shoulders.
Once your chin crosses over the bar, extend your arms to lower your body down.
As you lower your body back, control your descent to avoid injury.
Do the number of iterations you can.
Other advice for you
These exercises will provide you with everything you need to work better and get big back muscles. Always remember … As you progress through a resistance rope back exercise, continue to challenge yourself by increasing the resistance or the number of reps and sets, but do so with caution.
If you have back or shoulder problems, consult your doctor or personal trainer before performing these exercises.
You can do these exercises at home without having to go to the gym.
Koch Aaron wishes you the best, and let you know that with commitment and patience, you will achieve the best results.